Green

Solutions

LeanLogix™ Warehouse Control Software is designed specifically to optimize the productivity of your conveyor system, reduce energy consumption, increase the longevity of the hardware and allow for additional functionality as your needs change.
Click here for more information about LeanLogix™ WCS »
Contact R.H. Brown to see how LeanLogix WCS can help you »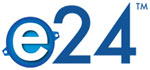 What makes the E24™ different from other conveyors?
24 volt Motor Driven Roller (MDR) conveyors are being widely used due to their simplicity and flexibility. Since the drive train is distributed along the conveyor length a single piece of equipment can perform multiple functions. This includes different speeds, multiple directions and starting/stopping individual sections.Until now, service was a major determining factor in selecting MDR equipment. Hytrol's E24™ has been designed from the ground up to provide the best 24 volt conveyor drive technology in existence.
Click here for more information about E24™ Conveyor »